Susan Reynolds – Managing Director
Having spent most of her life in, on or around the water it was only natural for Susan to integrate this into her professional career and has accumulated over 25 years experience of lifeguarding in various bodies of water around the globe. As a qualified lifeguard and first aid instructor she was passionate about developing her skills and knowledge and began working as an event medic as well as volunteering with her local Community First Responder service. She set up Blue Response in 2013 with the view of recruiting others who were experienced in the water safety and event medical industry and who also had a passion for professional development and sharing their knowledge, skills and experience thus ensuring a high standard of service. Susan holds a FREC 4 certificate and regularly attends events as part of the medical and water safety teams as well as teaching Pre-Hospital Care, first aid and lifeguard courses. She says the best part of working with Blue Response is seeing the team support and encourage each other to be the best they can be in all aspects of life.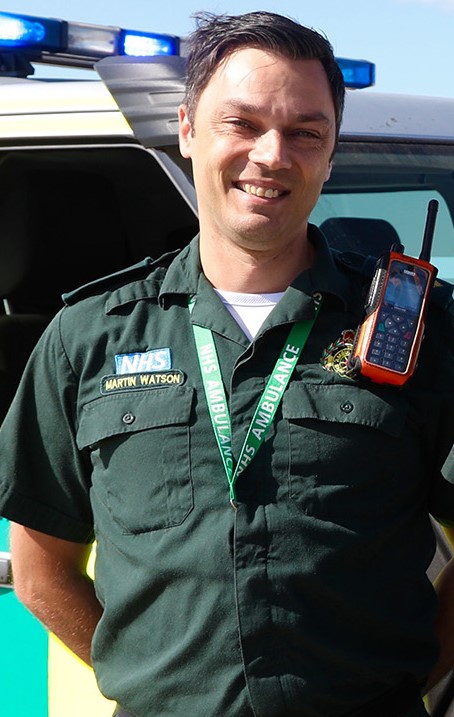 Martin Watson – Clinical Lead
Martin began his medical career volunteering in the events medical industry where his passion for patient care grew. He has gone onto accumulate over 20 years now working within the NHS. Having started out as ambulance crew Martin is now a Specialist Paramedic and Operational team lead within his local ambulance service and is also qualified in Health Emergency Planning. Since joining the Blue Response team in 2022 Martin has enjoyed witnessing and helping with the growth of the team on individual levels – 'We have people from a wide variety of backgrounds, but everyone fits in as if they've been part of the 'Blue Response Family' for many years.' Martins favourite events to work are the sporting events and the seasonal bonfires in East Sussex.
Favourite Quote –  "Only the guy who isn't rowing has time to rock the boat" – Jean-Paul Sartre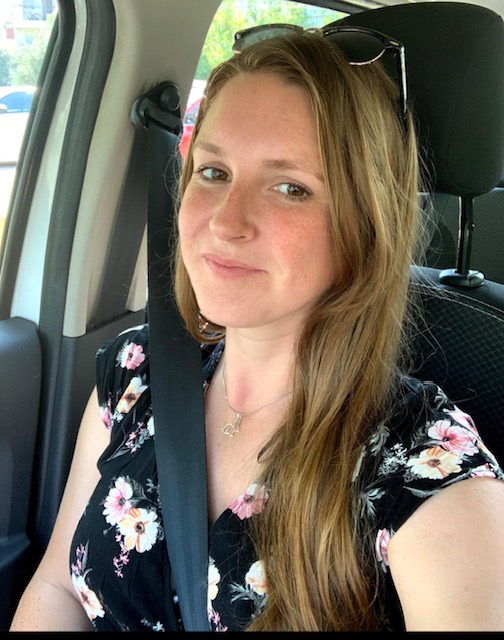 Katherine Watts – Event Medical Supervisor
Katherine joined the Blue Response team in 2019 having 13 years of experience of providing event medical services in the voluntary and private sectors. As well as holding the FREC 4 qualification, Katherine is also a qualified and experienced Pre-hospital care instructor with 4 years of experience in teaching within the NHS along with roles in Internal Quality Assurance relating to training. Her favourite events to work on are the De La Warr Pavillion auditorium events in Bexhill where we have been the in-house medical provider since 2014. When asked why she enjoys working these events her reply is that she loves the working relationship we have with the in-house security team, front of house managers and stewards, in Katherine's words it is one big team effort to make it an enjoyable and safe experience for all event goers.
Life mantra – Your stronger than you believe

Josie Grey – Paramedic
Since completing her degree course in para-medicine Josie has been working for the local ambulance service in the South East area of England gaining respect from colleagues and employers alike, she has risen through the ranks from paramedic to clinical supervisor. Currently on secondment to the education department as Clinical Education Lead, Josie has a passion for sharing her knowledge and experience with others and is a great addition to Blue Response's pool of Prehospital Care and first aid instructors'

Dominic Howard – Lifeguard Duty Officer/First Responder
Dom began his career with Blue Response in 2016 working as a lifeguard at festivals such as Reading and Latitude Festival. Since then Dom has gone on to prove himself a valuable member of the Blue Response team and is now managing teams of lifeguards at these festivals as well as other open water events. Having also qualified as a medical First Responder in 2018, Dom has hundreds of events under his belt providing event medical services and is currently studying a degree in Paramedic Science.

Beth Franks – Paramedic
Beth began working with Blue Response in August 2021, whilst she was in her third year of a Paramedic Science degree course and is now a qualified paramedic working with her local NHS ambulance trust. Beth enjoys working at the events as it allows her a unique opportunity to work at some really amazing events and venues, with people from different backgrounds and a variety of skill sets. Beth considers being an event medic as a privileged role and says 'its never boring!' Her favourite events to work are events with good music and a great crowd! 

Kasey Cosens – Event First Responder
Kasey joined Blue Response in 2018 as an event First Responder after several years in the voluntary sector and currently holds a FREC 3 qualification. She knew from a young age that she wanted to progress and become a paramedic and is currently in her 2nd year studying a degree course in Paramedic Science. Her favourite thing about the working with Blue Response is the supportive nature of the whole team. Kasey's favourite events to work are the triathlons and other sports events as there is such a great atmosphere and you never know what injuries/ailments you are going to get! 

Daisy Churchyard – Event First Responder